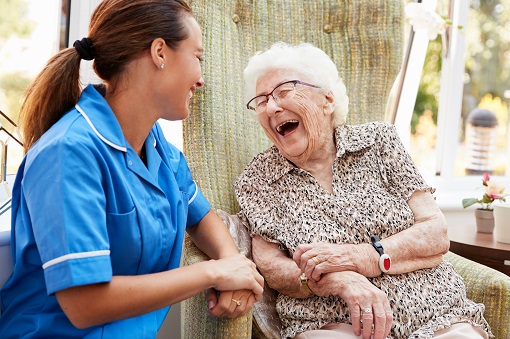 It's a big blessing to reach our senior years. After reaching retirement age, we'll finally have more time for ourselves to do the things we have always wanted to do by ourselves or with our loved ones. But there could be some challenges because at this stage of our life, we may not be as strong and healthy as before or we may be hampered by some kind of illnesses which may be chronic or serious, or we may have some issues with mobility. Despite all these challenges, we prefer to live as independently as possible in the comfort of our homes. But we need some types of assistance to help us age at home, which the home care agencies can readily provide like the non-medical services in California. But prior to selecting our home care agency, it's advisable to ask the following questions first:
Does the home care agency have Medicare certification?
In order for our home care costs to be covered by Medicare, we need to avail of the home care services from a Medicare Certified Home Health Agency (CHHA). This is one of the important questions that we should ask to avoid spending out of our own pockets.
Does the home care/home health agency have a license from the state?
Although not every state provides licenses that are industry-specific for home care/home health agencies, it is very advantageous to select one if we have the option in our state. This is a guarantee that the home care/home health agency has passed the criteria set by the state such as the home care in Reseda.
What kind of training have the caregivers received?
One of the best characteristics of an excellent home care agency is its commitment to providing comprehensive orientations to all its caregivers and to give continuing education. The effective handling of emergencies is among the most essential training that caregivers should undergo. Let's make sure to ask if their caregivers have this kind of training.
How comprehensive is their background check for all of their staff?
It's vital that we know how our potential home care/home health agency conducts its background check on each of its staff. One effective way of doing that is for them to talk to the potential staff's former employers and other associated references. Conducting a full criminal background check must be done as well to ensure that no potential employee with criminal records can be hired.
At Fountain Homecare Services LLC, you can avail of top-quality home care/home health services to help you age at home well. Feel free to contact us about our home care in Los Angeles, California.